Insurance
How to pay insurance online for bike?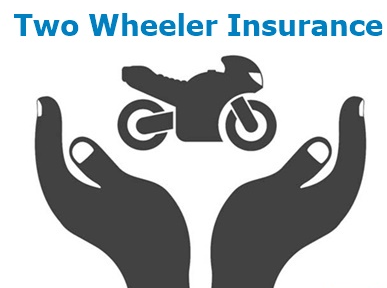 Owning a bike in India comes with its own share of responsibilities. One must keep in mind when buying one to get a two-wheeler insurance. In the past, it used to be difficult to choose a preferred insurance provider, but today it is as simple as a few clicks.
Now it takes less than a minute to renew your insurance and a few minutes to buy bike insurance online. Buy how does one do it? Let's find out.
What is bike insurance?
Bike insurance or two-wheeler insurance is a mandatory requirement for Indian bike and scooter owners under the motor vehicles act, which requires every vehicle to be registered and insured.
With the rising number of accidents, the regulatory authority for insurance has made it mandatory to buy at least third-party coverage insurance for 5 years or comprehensive coverage for 3 years.
What are the features of bike insurance apps?
Bike insurance apps provide a user-friendly digital platform for all your insurance needs. These apps allow you to complete the entire insurance process online, eliminating the need for physical paperwork and going from one insurance office to another. They also make it easy to renew your policy within minutes using minimal steps and sometimes zero paperwork.
They also feature a streamlined verification process allowing you to complete your bike insurance renewal without unnecessary delays.
Which is the best app for insurance?
1. Bajaj Finserv
Bajaj Finserv is an app which I have been using for a while now. It provides a complete solution for all of your financial and insurance needs. It allows me to not only keep track of my bike insurance and car insurance online it also allows me to instantly buy and renew insurance, along with giving me access to thousands of networked garages for cashless claim settlements quickly and easily with minimal paperwork.
2. ICICI Lombard
ICICI Lombard offers comprehensive general insurance plans for all of your insurance needs allowing you to get your insurance in just a few clicks.
3. Tata AIG
Tata AIG is another general insurance company which offers comprehensive insurance plans with minimal documentation and just a few clicks.
How to get bike insurance online?
It is very simple to get bike insurance online. All you need to do is to download the Bajaj Finserv app and follow these steps.
Create a new account or log in if you already have an account.
Tap on the bike insurance icon on the home screen.
Enter your vehicle registration number and pin code to view prices.
Get a quote from the top-rated policies from different insurance providers.
Select the best option for you and fill in the details.
You will be given mailed the policy within 5-7 days, allowing you to be safe on the road and ride worry-free.
Conclusion
Nowadays, it is extremely beneficial to buy or renew insurance online. They make getting insurance not only quick and convenient but also allow you to compare different plans and insurance providers, giving deals and additional discounts, making it more affordable to buy or renew.
If you wish to renew your insurance policy, you also have the benefit of not needing to furnish any fresh documents. So for quick and easy payments for your insurance download app.