Business
5 Need-to-Know Tips for Shipping a Car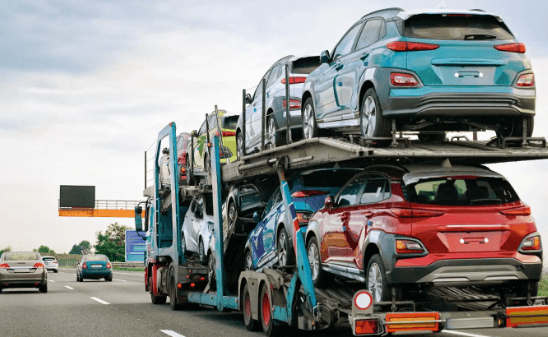 Shipping a car can be a complex process, especially if you've never done it before. Whether you're relocating, selling a vehicle to a buyer in a different state, or simply need to transport your car over a long distance, understanding the essential tips for shipping a car will ensure a smooth and hassle-free experience. In this article, we will discuss five need-to-know tips that will help you navigate the car shipping process with confidence.
1. Research and Choose a Reliable Auto Transport Company:
The first step in shipping your car is to find a reputable and reliable auto transport company from car transport companies available in the market.. Do thorough research, read reviews, and compare quotes from multiple providers. Look for a company that is licensed, insured, and has a proven track record of safely transporting vehicles. Don't solely rely on the price; consider the company's reputation and customer service as well.
2. Plan Ahead and Book in Advance:
Car shipping requires careful planning, especially if you have a specific timeline in mind. To ensure availability and secure the best rates, it's advisable to book your car shipment well in advance. Shipping companies often require a lead time of 1-2 weeks, although it can vary depending on the distance and time of year. By planning ahead, you can avoid last-minute stress and potentially save money.
3. Prepare Your Vehicle for Shipping:
Preparing your vehicle before shipping is essential to ensure its safety during transit. Start by thoroughly cleaning both the interior and exterior of your car. This will help you document any existing damages and ensure a clear inspection process. Remove all personal belongings from the car and disable or remove any toll tags, parking passes, or electronic devices. It's also a good idea to check for any fluid leaks, keep the fuel tank at around a quarter full, and ensure the battery is charged.
4. Obtain Proper Insurance Coverage:
While reputable auto transport companies have insurance coverage to protect your vehicle during transit, it's essential to understand the extent of the coverage and consider additional insurance options. Request a copy of the transport company's insurance policy and verify its validity. If needed, consult with your own auto insurance provider to check if your policy covers any damages that may occur during transport. Consider purchasing additional coverage to provide extra peace of mind.
5. Conduct a Thorough Inspection Upon Delivery:
Once your car has been delivered to the destination, conduct a detailed inspection before signing off on the delivery receipt. Check for any damages, scratches, or dents that may have occurred during transit. Take photographs and note any discrepancies on the delivery receipt. If you notice any issues, report them immediately to the shipping company and document the damage with photographic evidence. Failing to inspect and report damages promptly could make it difficult to file a claim later.
Conclusion:
Shipping a car requires careful planning and attention to detail. By following these five need-to-know tips, you can ensure a smooth and worry-free car shipping experience. From choosing a reliable auto transport company to adequately preparing your vehicle and conducting a thorough inspection upon delivery, each step plays a crucial role in safeguarding your valuable asset. With the right knowledge and preparation, you can rest assured that your car will be transported safely and efficiently to its destination.