Life Style
The Aviator Jacket: A Timeless Icon of Adventure and Style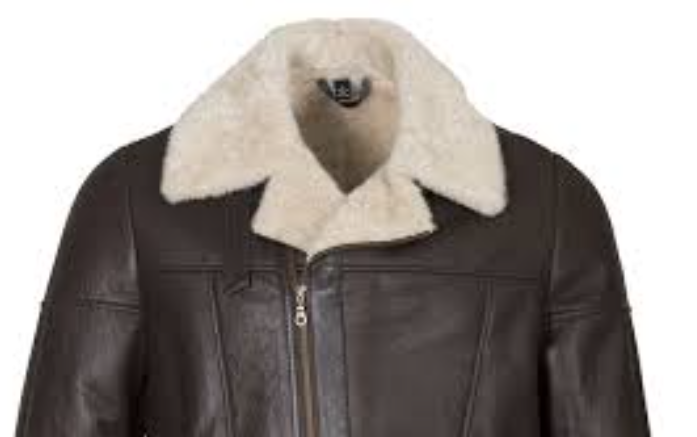 The aviator jacket, often referred to as a flight jacket or bomber jacket, is an iconic piece of outerwear that has transcended its military origins to become a symbol of rugged adventure and timeless style. With a rich history dating back to the early days of aviation, this jacket continues to capture the imagination of fashion enthusiasts and adventurers alike.
A Journey Through Time: Origins and Evolution
The aviator jacket's journey began in the early 20th century when aviation was in its infancy. Pilots, often exposed to frigid temperatures and open cockpits, needed a solution to stay warm while navigating the skies. Thus, the first flight jackets were born out of necessity.
World War I: The Birth of Flight Jackets
During World War I, aviators relied on leather jackets to combat the extreme cold at high altitudes. These early jackets were often made of horsehide leather and featured a front zipper and snug cuffs to keep out the biting wind. While primarily functional, they laid the foundation for the iconic flight jacket style we know today.
The A1 Flight Jacket (1927): A Classic is Born
In 1927, the U.S. Army Air Corps introduced the A1 flight jacket, a design that would set the standard for future flight jackets. The A1 featured a button-front closure, knit cuffs, and a waistband, providing a snug fit to keep pilots warm in unpressurized cabins.
World War II: The Golden Era of Flight Jackets
World War II marked the golden era of flight jackets, with several iconic styles emerging during this period.
The A2 Flight Jacket (1940): WWII Icon
The A2 flight jacket, introduced in 1940, is perhaps the most iconic flight jacket of all time. With its distinctive bomber silhouette, zip-front closure, and ribbed collar and cuffs, the A2 became the symbol of American airpower during WWII. Its rugged good looks and functional design made it a favorite among pilots.
The B3 Bomber Jacket (1934): Cold-Weather Essential
Designed for cold-weather missions, the B3 bomber jacket featured a sheepskin lining that provided exceptional insulation. Pilots in high-altitude bombers relied on the B3 to stay warm in freezing conditions. Its shearling collar and leather exterior gave it a distinctive appearance that is still beloved today.
The B6 Jacket (1939): Extreme Cold Protection
The B6 jacket was tailored for extreme cold. With its shearling lining and leather exterior, it provided aviators with the ultimate protection against the harshest winter conditions. It was often worn by bomber crews flying at high altitudes over Europe.
The D1 Jacket (1937): A U.S. Army Air Forces Classic
The D1 jacket, introduced in 1937, was used by the U.S. Army Air Forces. It featured a shearling collar and frontal buttons, distinguishing it from the zip-front A2 jacket. The D1's unique design and rugged construction made it a favorite among aviators during WWII.
The B7 Jacket (1941): Extreme Cold Weather Innovation
The B7 jacket, introduced in 1941, was designed for aircrew members stationed in the coldest climates. With its sheepskin lining, fur-lined hood, and adjustable features, it provided unparalleled warmth and protection against freezing temperatures.
The M422 and M422a Jackets (1941): Naval Aviation Style
The M422 and M422a jackets, introduced in 1941, were designed for the United States Navy. These jackets featured a button-front closure, knit cuffs, and a silk lining. While lighter than their leather counterparts, they still retained the distinctive flight jacket style.
The B10 Jacket (1943): A Shift Towards Practicality
The B10 jacket, introduced in 1943, represented a shift towards lighter and more practical flight jackets. With its nylon shell and rayon lining, it offered greater mobility and flexibility during flight operations.
The B15 Jacket (1944): Balancing Warmth and Functionality
The B15 jacket, introduced in 1944, continued the trend of lighter flight jackets. Its nylon shell and wool lining provided warmth without sacrificing maneuverability.
The G1 Jacket (1947): A Naval Classic
The G1 jacket, introduced in 1947, was specifically designed for the United States Navy. With its goatskin leather exterior, lightweight lining, and mouton fur collar, it embraced a polished and tailored appearance. The G1 became a symbol of naval aviation style, adorned with naval insignia.
M422A Jacket vs. G1 Jacket: The Difference
While the M422A and G1 jackets share some similarities, including a goatskin leather exterior and rib-knit collar, cuffs, and hem, they have distinct differences in lining and usage. The M422A featured a wool lining, making it suitable for colder conditions, while the G1 opted for a lightweight quilted lining, ideal for milder weather or as a versatile fashion piece.
A Legacy of Adventure and Style
The raf bomber jacket enduring appeal lies not only in its functionality but also in its association with daring adventures and timeless style. From the frigid skies of World War I to the high-altitude missions of World War II and beyond, these jackets have been trusted companions to aviators, providing warmth and protection in the most challenging conditions.
Today, aviator jackets continue to be embraced by fashion enthusiasts and adventurers worldwide. Their classic designs, rugged construction, and rich history make them a symbol of courage and an enduring statement of style. Whether worn for their practicality or their iconic appearance, aviator jackets remain a true classic in the world of fashion.